Cool climate styles
Among all of wine's admirable distinctions, the influence of climate invites fascination and curiosity in equal measure and shines through overtly in the glass. It's no coincidence that some of the world's most sought after wines styles are cool climate be it Burgundy, Veneto, Marlborough or Mosel which is rated as easily the world's coldest region to grow wine grapes. Cool climate regions enjoy unique conditions that allow delicate grapes like Pinot Noir and Riesling to develop their hallmark expression which is notoriously hard to achieve elsewhere. These wines are characterized by exuberant fruit, softer tones and elegant texture that define the cool climate style and we're picked out five bottles from the most chilled of the geographical lot.
St. Urbans-Hof, QbA, Riesling "Old Vines" 2020
Mosel Valley ranks as the coldest wine making region of repute which makes its wines highly sought after and its wine makers complete heroes for managing to extract vinous magic from grapes that have just about ripened grapes. Mosel's climate is defined by the contrast between cold nights and days bathed in sunlight although only strategically placed steep vineyards receive enough sun to ripen the grapes. The Mosel river plays its role by retaining and reflecting heat onto the vines, most of which are planted with Germany's pride and joy that is the Riesling. Germany owns the Riesling and has over centuries of hard work, crafted a range of distinctive styles of which the sweeter ones are most adored. So we've picked out one of the best — a vintage expression produced in the heart of Mosel Valley by a most traditional family estate, St. Urbans-Hof. This fine Riesling, vinified from fruit grown on old vines is in classic form, exuding notes of mango, orange peel, hallmark minerality that comes from the steeply placed slate laden soils and of course, generous residual sweetness towards a clean finish. This sweet Riesling is rated 4.1 by Vivino.
Vincent Girardin, Bourgogne Blanc 2018
Burgundy's status as a premium wine region is assured in perpetuity in large part thanks to its cool climes that is the result of the coming together of the oceanic, continental and southerly influence. While summer temperatures rarely rise above 20 degrees C, hundreds of hours of sunshine in the growing season temper the cool summer and the frosty winters to help yield Chardonnay and Pinot of the highest order rooted in hillside deposits of limestone and marl. And is it on the best patches of these haloed vineyards that Vincent Girardin plants and harvests his fruit. His classic Burgundian white presents Chardonnay in authentic element. Girardin began his vinous journey at 19 and went on to craft accessible fruit driven Burgundian styles. Girardin's philosophy crackles in a glass of this delightful Chardonnay that balances of citrus, pineapple and dry fruit with hints of oak and elegance. The wine's rich mouthfeel in a fine memory by itself and there are so many good reasons why this sublime white deserves to be relished now.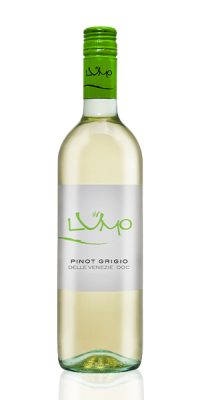 Colterenzio, Lumo Pinot Grigio 2021
Veneto sits pretty and busy in Italy's cool north turning out delicious Prosecco, intense Amarone Della Valpolicella and a world favourite white wine, Pinot Grigio that drinks fruity and refreshing. The all round pleaser thrives on the vineyards kissed by cool breeze that rush in from the Adriatic Sea during the growing season. Further, the nippy winters and mild summers give the fruit enough time to develop intense flavours whilst retaining refreshing acidity. So Italy's top white wine grape which is in fact native to France where it's known as Pinot Gris, makes the most of Veneto's climate and the talent of local winemakers, turning out a cracking good ferment bursting with citrus and peach buoyed by crisp acidity. Stretch yourself out on the porch with this ideal day drinker – you can't go wrong with Pinot Grigio.
Dog Point, Pinot Noir 2020
The weather gods have been consistently kind to New Zealand's sought after region of Marlborough. Good Pinot Noir is hard to find and stellar New Zealand Pinot, harder still. the extra mile to procure this elusive red but we've already spared you the effort. This classic Marlborough expression from cult New Zealand producer Dog Point embodies everything there is to love about New World Pinot . This finicky French grape has shunned most new world countries but took a particular liking to New Zealand's Marlborough region which enjoys just enough sun to ripen and cool windy nights. Viticulturist Ivan Sutherland and winemaker James Healy take especial care not to overcrop, letting the vines breathe and stretch, bearing grapes of beautiful concentration. Nutrient rich clay and loam soils, abundant sunshine, low rainfall and cool autumn nights have allowed the grape to evolve slowly, conspiring to create this sublime Pinot that expresses elegance and authentic character. This superlative red beams with perfumed floral notes and palate of ripe cherries and herbs, cradled by the subtlest of tannins.
Kara Tara, Pinot Noir 2019
South Africa's Elgin Valley is the country's prized vinous possession owed in large part to its elevation above the sea – 350 metres — and yet, close proximity to it. The cool weather coupled with one of the most diverse biospheres on earth translate into more hang time for the grapes and eventually, balanced and elegant wines, especially Pinot Noir. And Kara Tara's Pinot Noir has turned out to be one of the Elgin Valley's top expressions. The finicky Burgundian grape positively loves the Elgin Valley. This elegant red is the labour of love of the lauded cool climate specialist Rüdger van Wyk who is chief winemaker at Kara Tara, His core approach is to "always be in sync with Mother Nature and "the grape doing its natural thing." Barrel aged for fourteen months, this Pinot Noir fills the palate with cherries and strawberries with just a hint of spice and earthy tones leading to a soft finish.