Savour Some Revolutionary Wine Stories On India's 75th
As India celebrates 75 proud years of independence, we join the celebration by filling our glasses with a clutch of revolutionary wines that changed the wine world for good
India stands proud and poised at the cusp of a historic landmark its journey of independence that began spectacularly on August, 15th 1947. Becoming a free country and dispensing the yoke of a parasitic empire took collective belief, conviction, courage and invention – all the attributes that birthed the world's biggest democracy and also in varying degrees lead to some compelling vinous milestones. The adventurous and liberal new world brims with exciting ones – New Zealand's re-invention and firing up of Sauvignon Blanc that made the grape an international phenomenon, California accent to wine royalty at the Paris Tasting in 1977 and Argentina's creation of an indigenous white grape Torrontes. Not the old world was quite on the revolutionary front. Modern Italian wine will forever be defined by the Super Tuscan revolution while Bordeaux's off-appellation garage wine enjoy cult status and command top dollar
Super Tuscans
The Super Tuscan revolution transformed Italian wine that had till the 1980s been rooted in rigorously traditional approach much like neighbouring France. Only local grapes were permitted so much so that winemakers couldn't even plant grapes originating from neighbouring regions. Fed up with this hyper-local approach, some bold oenologists rebelled and planted French noble grapes and blended them with the Tuscan super grape Sangiovese. And such was the stratospheric success of the Super Tuscans the world over, commanding prices on par with Brunello and Chianti, that the Italian wine administration recognized the phenomenon with a specific classification and peer region like Piedmont and Verona followed Tuscany's lead. The Super Tuscan phenomenon charges on and stands as a compelling inspiration to rule breaking winemakers.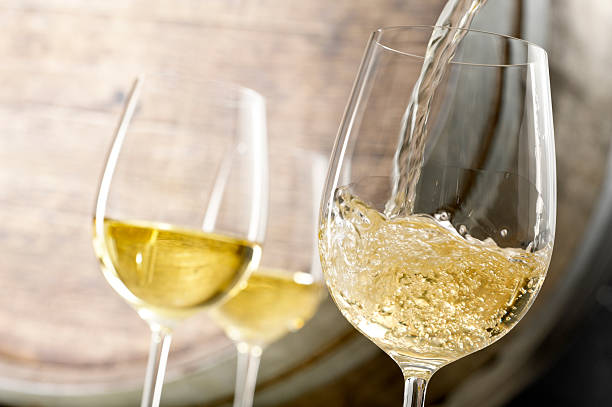 New Zealand Super Sauv
The New World has a significant trove of successes to talk up in the five or so decades of its modern industry and New Zealand Sauvignon Blanc almost certainly sits at the very top. New Zealand winemakers took a chance on planting Sauvignon Blanc vines in one Marlborough region on South Island in 1974. What gave was a harvest of fruit that would come to define Marlborough and eternal national pride. New Zealand Sauvignon Blanc or Kiwi Savvy B as the local dotingly call the white wine thrived in Marlborough's generous sunshine, vitally cool nights and hardy, loam soils. The iconic NZ Sauvignon Palate that critics call the 'fruit bomb' is a literal rush of intense tropical fruit and touch of pepper and grass. While recent styles have toned down the vigor a bit, the Kiwi Savvy B's still got it.
Made In South Africa
South Africa has notched up many an achievement on its vinous journey though nothing comes close to its invention of Pinotage. This red grape is a triumphant milestone for South Africa — the only grape of international profile to have been created in the 20th century. South Africa's first ever viticulture professor and scientist Abraham Izak created Pinotage by crossing Pinot Noir with Cinsault. This offspring of a Burgundian and Southern Rhone grape captivated palates, sparked debates and challenged winemakers for many a vintage, still going strong in South Africa Pinotage is not shy on the nose with lush and jammy notes buzzing up the nose and tasting the wine reveals a plethora of blackberry, passion fruit and plum, finishing with tannins that grip. The Western Cape Pinotage, especially the Stellenbosh expression is regarded as the gold standard.