Screw Capped Superstars You Can Enjoy Today!
These six fabulous wines closed under screw cap will make you believe and edify this most modern and convenient closure if you're not quite sold on it already.
Screw capped wines are just as good as the ferments closed under cork and if you're still to be sold on that inarguable fact, Wine Park has pulled out and twisted the screwcap on six of its most stellar wines across whites, reds and roses to make you a believer. If you've thus far regarded wines under cork to be superior to screw capped counterparts, you're not alone. There are plenty of wine enthusiasts who still turn their noses up to wine under the relatively modern closure and hold cork in high esteem. The perception argument is a compelling one – corks have closed reliably aged wines for many centuries, stretching back to the 15th century. And their capacity to let in a certain level of oxygen over time has been credited with the stunning evolution of many a Bordeaux and Tuscan red vintage. But the very emergence and predominance of screwcaps especially in the new world gives away some pitfalls inherent to cork. There's TCA, a chemical that occurs in the trees which account for cork's raw material which is known to imbue a certain damaging taint to wine – one in several bottles albeit but what if you're the one unfortunate recipient among thousands.
The Screw cap closure on the other hand does not affect the wine's flavour adversely and in India especially where wine openers are not a standard part of the kitchen kit, this closure makes wine that much more accessible. So while screw caps only dented in the wine universe in the 1960s, the new world, especially Australia and New Zealand embraced it as the closure of choice with many other countries, even from the old world, following suit. Now while cork is in fact making a comeback and virtually predominates the premium red wine market, most of the world's 'drink now' wines are closed under screwcap. Some screw cap wines also come at top dollar, especially from New Zealand and Argentina. Now we're getting you started on some of our best wines closed under screw cap so stow away the corkscrew and discover a bunch of diverse and sumptuous wines handcrafted by the world's leading estates ranging from crisp Italian to charming French rose and indigenous Argentine. Twist away and keep the vinous journey going. Cheers!
Susana Balbo, Crios Torrontes 2019
Vinified by high altitude fruit in Argentina's windswept Mendoza region, this indigenous Argentine white delights with lychee and passion fruit flavours, impressing Robert Parker to give this premium screw capped white wine 90 points. That says a lot about the wine and a bit about the legendary critic's belief in the modern closure.
Saint Clair, Sauvignon Blanc 2017
A ViVino rockstar rated 4.0, this boutique New Zealand is a treat to the senses, regaling with overt grapefruit and herbaceous tones. Produced by one of New Zealand's most awarded estates, this white exemplifies the classic Marlborough style and has been winning high praise for many vintages now. It's also a great gourmet wine, pairing nicely with a range of fresh sea food and mild curries.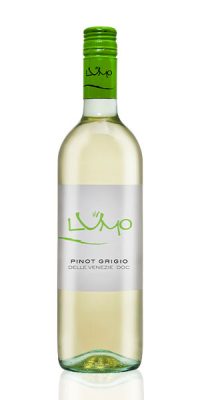 Colterenzio, Lumo Pinot Grigio 2019
Pinot Grigio is one of Italy's most famous white wine exports because like the Italians themselves, this exuberant white wine is easy going and yet full of pleasant surprises. An ideal day drinker, this white is produced in the cool, northerly Alto Adije region and teems with citrus and peach, buoyed by refreshing acidity. This wine's tremendous international fame is proof that the old world is now mostly sold on screw caps when it comes to easy drinking whites.
Vinologist, Rosé 2019
This South African rose, produced by South African winemaking genius Marc Kent takes the senses on a grand flavour trip. Vinified from sustainably farmed fruit, the salmon pink wine is a fascinating blend of French noble grapes and boasts beautiful balance and notes of cherries and spice. Closing the wines of this special vinous project driven by environmental sustainability is Marc Kent's vote of confidence to screw caps.
Apaltagua, Gran Verano, Cabernet Sauvignon 2019
Chile has built its sterling reputation on the back of fruit forward Cabernet and it doesn't get better than this organically crafted Central Valley red. This vintage Chilean expression owns the palate with fruit forward charm. Smooth texture and soft tannins cap an impressively long finish for the Cab of great value.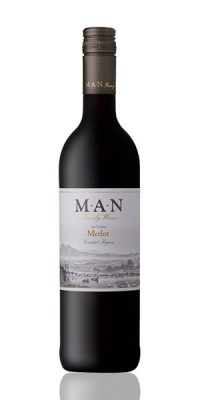 Man Family, Merlot, Jan Fiskaal 2018
Defined by elegance and wholesome fruit, this South African red hits the high notes of style and sumptuous texture. This value driven wine perfectly encapsulates the best qualities of merlot – beautiful red fruit expression with soft texture and rounded tannins. The palate regales with plum, cherry and dark chocolate, with a touch of earth, leading to a long finish for this elegant screw capped red.