Taste Through Chardonnay's Six Epic Styles
This International Chardonnay Day, acquaint yourself with the world's most loved white wine by savouring our curated collection. From handcrafted Burgundy where Chardonnay originated to New Zealand and South Africa where it thrived, relish the best expressions of this truly international white grape.
Celebrate International Day (May 25) in the grandest way there is by tasting through its stellar and diverse style. This originally noble Burgundian white grape is far more prolific than its red counterpart Pinot Noir – it is the world's most planted white grape – and every wine producing country dotes on its own unique take. Chardonnay makes wines that please a spectrum of palates right from easy drinking citrusy quaff to opulent barrel aged expressions that can drink well for decades. So on Chardonnay's big day, we're trotting out our marquee 'Chards' from France, Italy, New Zealand and South Africa that pay shining tribute to perhaps the most versatile grape ever to be vinified. That's how we do International Chardonnay Day. Cheers!
Vincent Girardin, Bourgogne Blanc 2018
Burgundy is right of passage for any Chardonnay master class and it doesn't get more enlightening than a classic Burgundian white that presents Chardonnay in authentic element. This signature white Burgundy is especially significant as it's produced by bold and modern winemaker Vincent Girardin who began his vinous journey at 19 and went on to craft accessible fruit driven Burgundian styles. Giradin's philosophy crackles in a glass of this delightful Chardonnay that balances of citrus, pineapple and dry fruit with hints of oak and elegance. The wine's rich mouthfeel in a fine memory by itself and there are so many good reasons why this sublime white deserves to be relished now.
Christian Moreau, Chablis 2019
Chablis is almost synonymous with high quality Chardonnay and this wine is one of the reasons why! Chablis is, above all known for its entirely unoaked fresh and zesty Chardonnay and this wine from our Burgundy selection score high on that count. Domaine Christian Moreau has been part of Burgundy's wine odyssey for over six generations making astonishingly good Chardonnay in north Burgundy. Their organically farmed vineyards that sit the coveted Chablis Grand Cru appellation have consistently yielded superb fruit. The vines are rooted in the famous Kimmeridgian soils that lend the fruit touches of flint and minerality that show up sumptuously in this vintage Chablis. This white expresses layers of up front tropical fruit and lemon balanced by crisp acidity and hallmark minerality on a long finish
Querciabella, Batar 2018
Few white wines are gushed over in poetic eloquence like the Batàr. This wine is described by critics and wine enthusiasts as not so much a ferment but an experience of pure balance of fruit and oak held together by sublime winemaking. It all began as a thought in Querciabella owner Sebastiano's mind to craft a wine that could stand up to Bâtard-Montrachet, the revered Burgundy appellation with the steeped track record for making great barrel aged Chardonnay. And Querciabella has achieved that with this white wine blend of Chardonnay and Pinot Bianco biodynamically produced in the heart of red wine appellation Chianti Classico. The white Super Tuscan is barrel fermented and aged for 9 months in French oak. Respected wine critic Hugh Johnson has rightly compared Batar to Burgundy Grand Cru. Some avowed lovers of this vinous beauty go much further.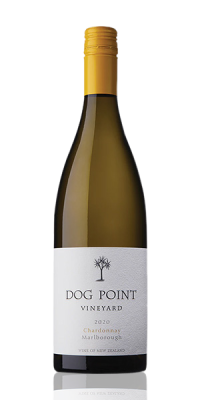 Dog Point, Chardonnay 2020
New Zealand has pushed Chardonnay to another level in its abundance of cool microclimates and it doesn't get better than Marlborough where a bunch of creative oenologists have organically vinified the white grape into an expression that shows beautifully on the palate, teeming with citrus and grapefruit complimented by smoke and gunflint. That's the hallmark Dog Point Chardonnay for you. This wine strikes the perfect balance between youthful freshness and pure depth of flavour, thanks in large part to the estate's belief in organic viticulture that shines through in Dog Point's classic Chardonnay style.
Man Family Chardonnay, Padstal 2022
Balance, elegance and bright fruit define this Chardonnay which gives oenophiles a sense of just how far South Africa has come on its journey with Chardonnay. While Chardonnay is the world's most well-known white grape, it was planted in South Africa only in the 1970s. Its potential was best tapped on the coast, especially in Paarl where this sprightly Chardonnay is produced. The wine is made from grapes grown on shale rich soil that nurture the fruit with mineral characteristics Winemaker Riaan Möller chose to part ferment and age the wine under French oak, thus creating the classical South African take on the French grape. The wine drinks of a palate brimming with lime and peach with creamy texture and touch of barrel aged finesse.
Phillipe Gonet, Blanc de Blanc, Brut NV
Everyone loves and claims to know Champagne. But we bet a lot of people are still surprised to known that Chardonnay blends with Pinot Noir to make the world's best sparkling wine. In fact Chardonnay by itself also makes a Champagne style called Blanc de Blanc. And we've shipped a cracking good one from the boutique house of Phillipe Gonet that is presently run by its seventh generation. The award winning Champagne house is based in Côte des Blancs that is prime Chardonnay country. Phillipe Gonet prides itself on being patient when making Champagne from grapes grown on 40 year old vines and then ageing the bubbly for at least three years. The consequent Champagne crackles with supple freshness and minerality, touches of peach and citrus, finishing clean and is unsurprisingly rated 91 points by Wine Spectator.