Vivino 4.0 handpicked for you!
Vivino is the world's best and most credible wine ratings app and guess whose stocking a big bunch of their most highly rated wines! We've handpicked ten 4.0s for you to try today.
Vivino is one of the world's biggest wine rating apps with thousands of wines rated every day. This groundbreaking and massive online platform is driven by millions of wine enthusiasts who relentlessly scan and rate wine daily. And that is Vivino's single biggest USP. The app is widely recognised for having, far and away, the most credible wine ratings because all the wines are judged by wine drinkers who've actually tasted the wine. Vivino rates its wines on a scale of 1 to 5 unlike most other well regarded rating systems that us the 100 point scoring method.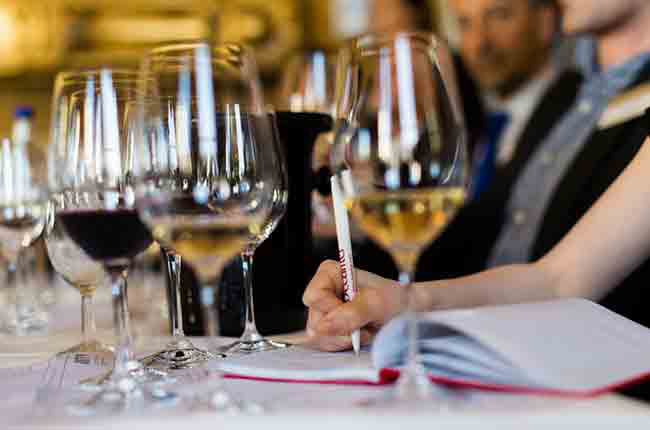 Presently, any wine rated 3.6 and above on the Vivino scale is a great wine that will always please. However, wines rated 4.0 and above are better than 85 per cent of all wines rated by Vivino and equivalent to 90 points on Robert Parker's scale which says a lot. And Wine Park is super proud to have India's single largest of collection of highly rated Vivino wines, especially 4.0. Of course, great vinous minds think alike so to celebrate the sheer numbers of top Vivino wines in Wine Park's selection, we've handpicked ten splendid labels for you to try. Do visit our website to check out all our Vivino 4.0 rated wines. Cheers!
Billecart-Salmon, Brut Rose NV
A bright shade of pink, this fine boutique Champagne has a beautiful balance of red fruits and citrus and a lingering finish.
Saint Clair, Sauvignon Blanc 2018
This remarkable white wine exemplifies the vintage New Zealand style for the noble grape, abounding with flavours of passionfruit, and grapefruit with piping acidity leading to a beautiful finish. What an awesome four pointer!
Tenuta Sant Antonio, Scaia Rosato 2018
This rose wine is salmon pink, drinks light and crisp with flavours of raspberry and is a great weekend brunch companion.
Aix Provence Rose 2019
The Aix Provence Rose 2019, produced in the world's best region for roses is a heady blend with a consistent salmon pink hue and delightful floral fragrance with and fresh strawberry and watermelon flavours laced with refreshing acidity.
Boekenhoutskloof, The Chocolate Block 2018
This opulent South African red blend of five grapes is simply a work of fermented art containing flavours of blackberry, vanilla and signature dark chocolate.
Bodegas Mauro 2017
This highly rated red wine blend of Tempranillo and Syrah is a bold, oak aged style balanced by ripe fruit and silky tannins.
IL Poggione, Brunello Di Montalcino 2014
Arguably Italy's best Sangiovese style, this red wine has intense colour and flavours of cherries spice and tobacco and will only get better with age.
Roda, Reserva 2015
This Tempranillo blend drinks fruity and smooth, expressing flavours of cherry and spices with a hint of minerality on a lingering finish.
Thunevin, Virginie De Valandraud 2014
This Bordeaux red blend is a great balance of structure and expressive fruit ranging from cherry to blackberries, complimented by velvety tannins.
Saint Cosme, Gigondas 2017
Critically acclaimed, this Rhone Valley red wine expresses flavours of cherry and blackberry with hints of chocolate and feels rich and velvety on the palate.