Your Best Chardonnay Style Guide
This International Chardonnay Day, acquaint yourself with the world's most loved white wine by tasting through our handpicked collection of its finest styles.
Yes it is that day when Chardonnay gets its rightful day in the sun across the world. Then again, many an oenophile will scoff at the idea that International Chardonnay Day that falls randomly on May 26th is just another occasion to talk up the most well knonw white wine there is -– something the global wine clique does almost the whole year round anyway. So vast an empire of aficionados that this French noble grape enjoys that wine drinkers hardly need reminding of just how good and versatile Chardonnay is. So why not remind you again of Chardonnay's popularity and proven heft to turn out great wine year up year. Chardonnay makes wines that please a spectrum of palates right from easy drinking citrusy quaff to opulent barrel aged expressions that can drink well for decades. No other white wine can boast of such diversity.
Of Burgundian descent, Chardonnay owes its international profile in large measure to its ability to adapt to varying climates unlike the other famous Burgundy grape Pinot Noir that is notoriously difficult to tend to. Chardonnay is French by origin but has planted its flag in neighbouring Italy and buoyed the New World to great success, especially the likes of New Zealand and South Africa. And we've gathered up some sterling expressions from each of these countries to treat you to a masterclass of Chardonnay styles that you should take in the best way to boss wine – taste them through!
Vincent Girardin, Bourgogne Blanc 2019
Burgundy is right of passage for any Chardonnay master class and it doesn't get more enlightening than a classic Burgundian white that presents Chardonnay in authentic element. A delectable balance of citrus, pineapple and dry fruit with hints of oak, this wine is elegant and fresh with rich mouthfeel and is perhaps the best first impression a Chardonnay can make.
Christian Moreau, Chablis 2019
Chablis is almost synonymous with high quality Chardonnay and this wine is one of the reasons why! The fine Burgundian white has expressive layers of up front fruit like tropical fruits and lemons, balanced by fresh acidity and is a perfect introduction to this very traditional French family estate.
Tenuta Sant Antonio, Scaia White 2020
Chardonnay is vinous French nobility but that wouldn't stop the Italians taking a crack at fashioning their own style, In Veneto, they've struck gold. This great Mediterranean style of Chardonnay blended with local grape Garganega excels with floral notes and a fresh palate of citrus, pineapple and mango, laced with nice acidity. No surprise then that this wine is one of our bestsellers and rates 4.1 on ViVino – there's a lot to like about this northern Italian take on Chardonnay.
Passopisciaro Passobianco Etna 2017
Do you think its possible to make wine at the foot of an active volcano? Passopisciaro from Sicily definitely does and stuns with this straw gold Chardonnay, teeming with aromas of honey, apple and toasted almonds with a fascinating backbone of volcanic ash and sea salt – welcome to Mediterranean Chardonnay!
Querciabella, Batar 2017
Who'd have guessed that a region awash with the world's most worshipped red wines, turns out a strikingly good and rare Chardonnay style. The Tuscan family estate of Querciabella produces a barrel aged Chardonnay blend that shines with a delicious balance of apple, lemon, almond and vanilla leading to a delectably creamy finish.
Thelema, Sutherland Chardonnay 2018
A hallmark of quintessential South African Chardonnay, this opulent white wine comes from the country's cool Elgin Valley, balancing fruity notes like guava and citrus with the finesse of oak and delighting the palate with exuberance!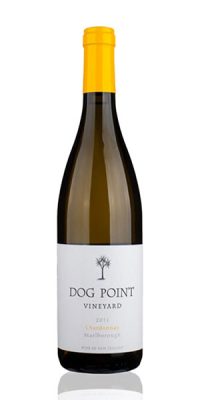 Dog Point, Chardonnay 2019
New Zealand has pushed Chardonnay to another level in its abundance of cool microclimates and it doesn't get better than Marlborough where a bunch of creative oenologists have organically vinified the white grape into an expression that shows beautifully on the palate, teeming with citrus and grapefruit complimented by smoke and gunflint, finishing elegantly.
Apaltagua, Gran Verano, Chardonnay 2019
Chardonnay's success in Chile brilliantly dispatches the myth that this white grape can't take the heat. Chile makes Chardonnay beaming with ripe fruit and bright acidity and confidently barrel ages it too. This unoaked, fruit forward Chardonnay fermented from fruit sourced from Central Valley's choicest of vineyards, shows intense, fruity aromas and flavours or peach, mango and pineapple, capped by a clean finish.