Toast International Champagne Day With These Sparkling Stars!
Celebrate International Champagne Day with some of the region's finest sparkling wines we've handpicked for you and immerse yourself in all conversations Champagne!
Champagne is world's unanimous motif of celebration. Anniversaries, special occasions, success or plain gratitude for being alive – Champagne is first among equals as the choice of tipple to joyously mark them with. So it's no surprise that for its history to creating millions of happy memories and immaculate sensory experiences, Champagne has its owns day of recognition. Yes, the world celebrates International Champagne Day on October 23, 2020 and perhaps several million bottle pops will be heard around the world.
There's something inimitably delightful about the sight of Champagne poured into tulip glasses, the crackling sound of the wine settling into the glass and the bubbles boiling over. There's also a lot of interesting vinous conversation to deep dive into right from Champagne's accidental discovery to the unique way in which Champagne is produced and the buzz about grower and vintage Champagnes to immerse oneself in as the bubbly is generously sipped.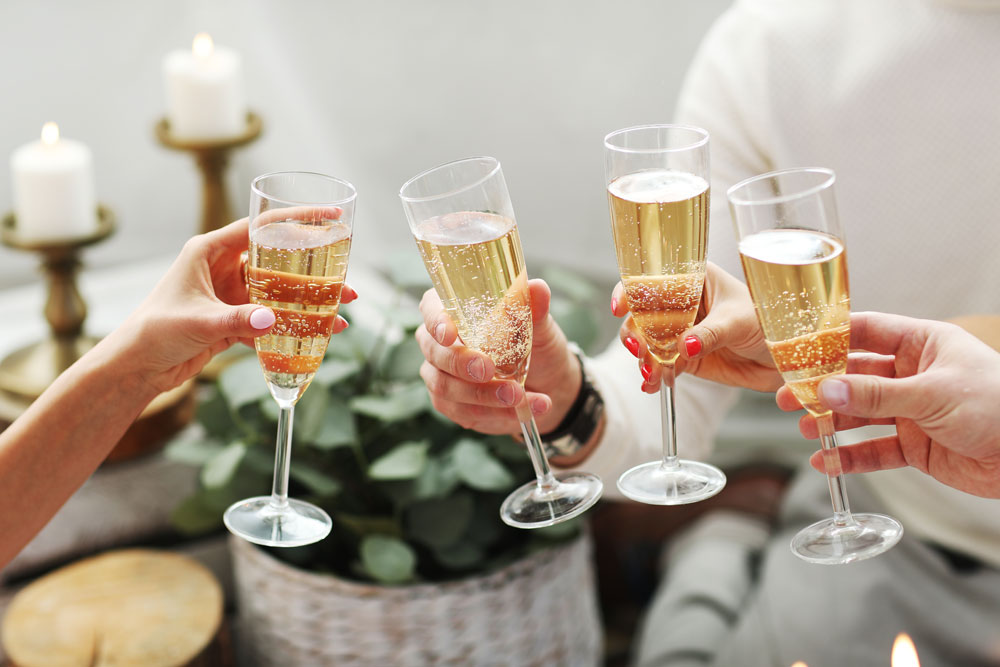 It's no mystery why Champagne is inarguably the world's best sparkling wine. There are many reasons why and there's no better day than this one to find out! So this International Champagne Day, we've trotted out our finest Champagnes of distinct styles for you to enjoy. We also invite you to chat with our Wine Experts at thewinepark.com about Champagne. Have yourself a sparkling International Champagne Day. Cheers!
Billecart-Salmon, Brut Reserve NV
One of world's finest champagnes, this wine has floral freshness and aromas of fresh fruits with refreshing acidity and graciously rising bubbles.
Billecart-Salmon, Brut Rose NV
A bright shade of pink, this fine boutique Champagne has a beautiful balance of red fruits and citrus and a lingering finish.
Phillipe Gonet, Blanc De Blanc, Brut NV
A delightful balance of structure and freshness, this Champagne abounds with aromas of fresh peach and brioche, complimented by crackling acidity.
Moet & Chandon, Imperial NV
This consistently delightful sparkler pleases the palate with ripe fruit and elegance with notes of honey and dry fruit, balanced by creamy texture.
Dom Perignon 2008
A Champagne that is an aspiration as much as it a ferment, it's a divine experience in a glass with flavours of citrus, plum and brioche, finishing with smoky minerality.